AEM has been recognized as one of America's fastest-growing companies, but we started in 1986 with one person who was committed to delivering better results for government contracts.
1986
Sharon deMonsabert incorporates Applied Engineering Management Corporation. Backed by a Ph.D. in civil engineering, she opens the consultancy to apply her expertise to the public sector. She focuses on naval clients, and her work soon stands out for its application of computer modeling.
1988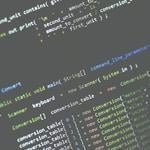 AEM lands a key contract with the Department of Navy, developing software and maintaining databases for housing systems on a local base. It uses its expertise in personal computers to deliver more cost-competitive solutions than standard mainframe approaches.
1992
Contract work for the Navy attracts attention, and housing software grows in complexity and scope as it supports new bases. AEM also begins to operate a help desk to support these bases, demonstrating that it is willing to adapt in order to meet clients needs. This contract forms the backbone of AEM's continued growth.
1999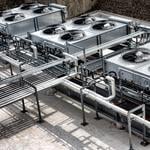 AEM starts a dedicated facilities engineering team. AEM engineering capabilities include design of engineered systems, operations and maintenance, facility automation support, and integration with enterprise IT systems. AEM applies this expertise to clients as diverse as local utilities, industrial plants, and federal agencies.
2002
AEM founds Vizuri, a business unit with a focus on emerging technologies. The company soon carves out a segment in the market by becoming an expert in open-source software. Early investments in JBoss allow AEM to become the first federal JBoss Certified System Integrator, and it becomes the first company to deploy JBoss with the Navy.
2004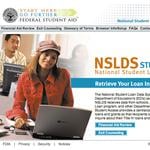 AEM receives its first major prime contract for the National Student Loan Database System (NSLDS). The big data warehousing and analytics project allows AEM to apply its technical expertise to the Department of Education, where its work will grow substantially in years to come.
2008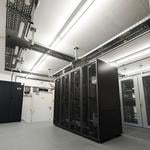 Recognizing the expanding field of cybersecurity, AEM invests in training to achieve a fully compliant 8570 workforce. Through this work and its efforts to achieve subsequent authorities to operate, or ATOs, AEM stays ahead of the curve on STIG-compliant systems.
2009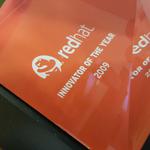 The AEM commercial services division is recognized with the first of several milestone Red Hat Innovation Awards for its novel application of technology on behalf of clients. AEM continues to contribute code and solutions to the open source community, and helps to drive its direction.
2010
AEM invests in the development of a grants management IT solution that empowers grantmaking agencies with the ability to efficiently identify high-risk grantees and proactively provide technical assistance.
2011
AEM begins its transportation practice, intent on applying IT and data analysis expertise to the advancement of the domain. It focuses on operational analysis, safety analysis, and improved risk and resilience analysis.
2011
AEM operational improvement programs are recognized with CMMI Maturity Level 3 for Services, one of only three organizations to achieve the designation at the time. AEM retains its certification as CMMI Maturity Level 3 for Development. The company continues to invest in new capabilities for its internal groups and external clients.
2012
AEM becomes a leading provider of technical assistance to the U.S. Department of Education through the award of the Education Technical Assistance and Support Services (EDTASS) BPA.
2013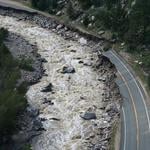 Through its work with the Colorado Department of Transportation, AEM first demonstrates breakout value to the transportation sector through a risk and resilency assessment. AEM integrates geographic information systems with highway asset information, combining expertise in transportation, infrastructure analysis, and data analysis.
2015
AEM becomes the leading provider of data management services to the U.S. Department of Education through the award of the EDFacts Technology and Support Services (ETSS) contract, which involves collecting and analyzing data from all State Education Agencies and Local Education Agencies.
2016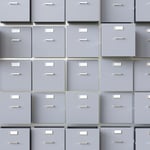 AEM launches the Generate tool, built off of the Common Education Data Standards, which is now reducing state federal reporting burden and increasing effectiveness of data use on more than 50 million students and nearly 1.5 million teachers in 5435 school districts each year.
Present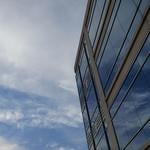 Today, AEM Corporation is headquartered out of Herndon, VA. It has employees in 26 states who meet diverse needs of government and private-sector clients.